Certified Appalachian Hardwood Sustainable & Legal
The Appalachian Hardwood resource is growing at a rate of 2.45 for every tree that is harvested or dying combined, according to US Department of Agriculture. The growth is the result of modern forest management and wise utilization. Buyers of Appalachian Hardwood logs and lumber can be assured of this because of AHMI.
An analysis of USDA data finds the growth to removals ratio in the Appalachian forest has increased in the past 12 years.
AHMI introduced the Appalachian Hardwood Verified Sustainable in 2007 to show members
producing, distributing and manufacturing sustainable goods from the region. It expanded to include the Appalachian Hardwood Verified Legal in 2011 to show legal products.
Lumber certification is a complex issue that has multiple stakeholders from the individual landowner through the retailer of finished goods. AHMI has developed the Certified Appalachian Hardwood and has a third-party company to audit members standards that were approved by AHMI Trustees in January 2018.
The AHMI program certifies companies who purchase logs and lumber from the 344 counties of the Appalachian Region from northern Georgia through western New York. The region's:
• Forested land has increased 300,000 acres to 65.7 million acres
• Top species are Soft Maple, Red Oak, White Oak, Hard Maple and Yellow Poplar
AHMI is a regional trade association headquartered in High Point, NC. Its mission is to promote the hardwood timber and products from the Appalachian Region. This guide is a listing of the 200-plus companies who are members of the association. This includes sawmills, concentration yards, wholesalers, foresters, secondary manufacturers and suppliers.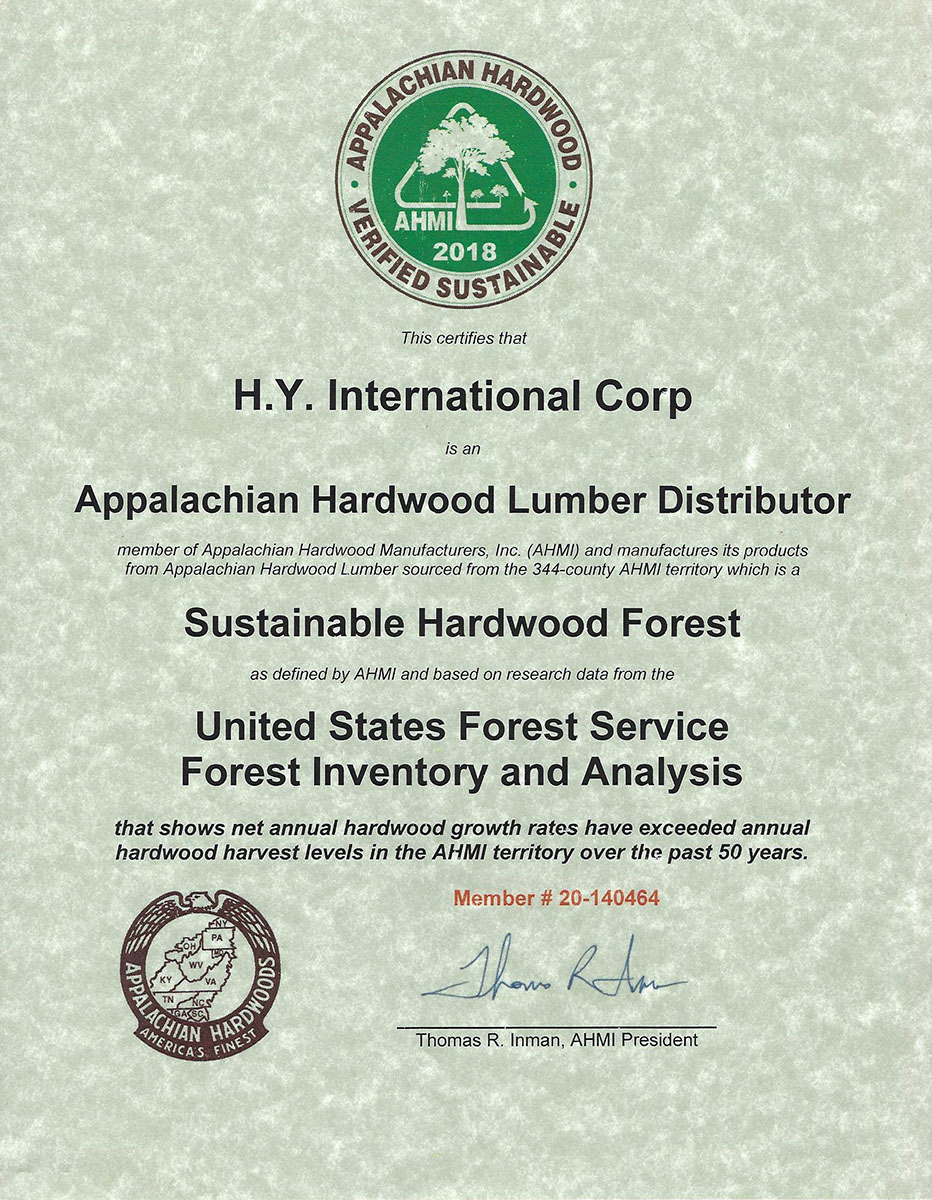 Please do not hesitate to contact us at our e-mail address
or phone: (703) 759-6630 / fax: (703) 759-6815
with any questions / comments.